GP328-PLUS-V
Motorola GP328 Plus VHF 136-174Mhz Radio
Motorola Smallest Professional Radio
Compact, Versatile and Easy to Use
Instant communication is important to many operations, as is the ability to be mobile and move freely without being weighed down by your communication tools.

Motorola newest professional two-way radio packs a range of cutting edge innovations into one compact and lightweight radio designed to continue the Motorola heritage of offering the very best that portable radios can offer.

Introducing Motorola GP328 Plus non-keypad and GP338 Plus keypad two-ways radios - the smallest in Motorola Professional Series, that are compact and light, fitting easily into the palm of your hand. But do not let the size fool you. They are ruggedly packed with Motorola reliable technology and features that do not compromise on the performance of the radio.
Key Features:
Advanced Audio Technology
Motorola special voice compression and low level expansion technology enable crisper, clearer and stronger audio quality, allowing you to keep communicating even in a noisy environment.
Emergency Alarm/Siren
Meeting the need for urgent communication in critical situations, the easy-to-use, one touch emergency button emits a piercing alarm providing users with instant help alert.
Switchable RF Power level
By just pressing one button, users can switch to a low power when communicating within limited range coverage or switch to a high power level when further distance is required. High transmit power optimises range coverage while a low transmit power conserves battery consumption.
Repeater/Talkaround
Enable/Disable
Users have the freedom to communicate through a repeater for wide area coverage, or bypass a repeater and talk directly to another radio if the coverage is within the range or when the repeater fails.
Tight/Normal Squelch
Users have the flexibility to protect their communication by selecting to a tight squelch to filter interference of unwanted weak signal; or switch to normal squelch to increase coverage.
16 channels
Provides users maximum of 16 channels to organise different work groups to meet their different communication needs.
LED Battery Gauge
The tri-colour LED battery gauge at the top of the radio alerts the users to recharge the battery should the battery level run low.
Tone Tagging
Allows 8 different ringing tones to be assigned to 8 specific users/talkgroups providing audio caller identification to these 8 groups.
Specifications: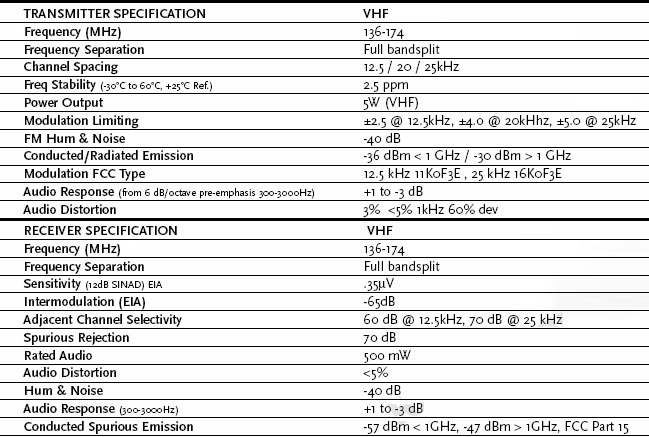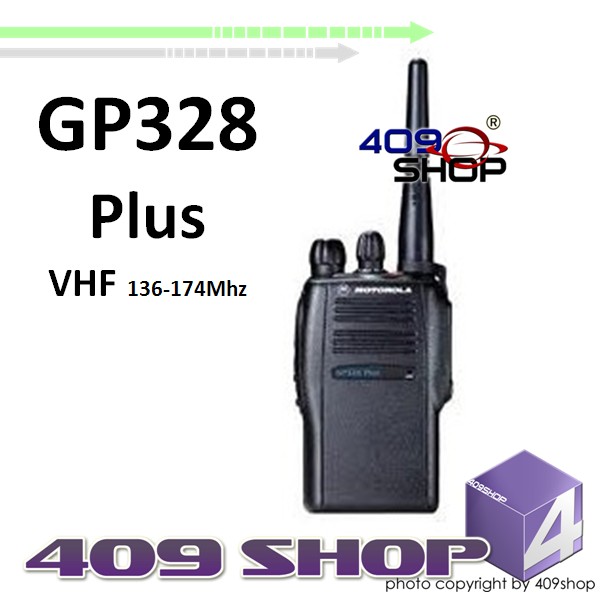 Photo will have chromatic aberration compared with the product
1 x Motorola GP328 Plus VHF 136-174Mhz Radio
1 x JMNN4023 NiMH rechargeable battery
1 x PMTN4026 rapid charger (with correct voltage and plug for your country)
1 x Antenna
1 x Spring belt clip
1 x English Operation manual
PY